EVENTS 2019
Bag pack event at Proudfoots.
A recent bag pack event at Proudfoots store in Newby raised an amazing £343.05! Huge thanks to everyone who donated money and of course to Proudfoots for allowing us to host the event.
Scalby Fair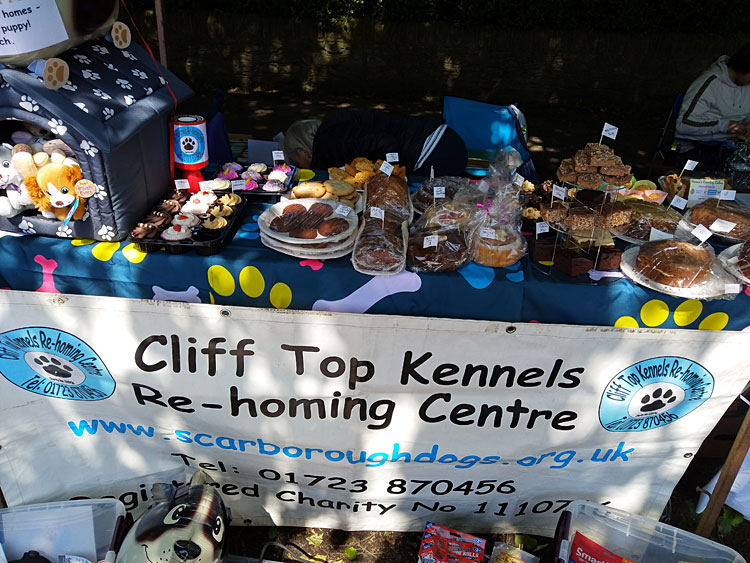 Our stall at this years Scalby Fair proved popular once again, and we raised £197.38. Thank you to everyone who helped out and thank you to everyone who visited our stall.
EVENTS 2018
Chocolate Demonstration
Many thanks to everyone who attended the Chocolate Demonstration on Thursday 9th August. We had a great night learning about chocolate and it's origins, learning some recipes to make at home and even doing some tasting!
We are extremely grateful to Alex of Croft's Artisan Chocolates of Scarborough for sharing his expertise and enthusiasm with us. All who attended had an enjoyable evening and we raised a fantastic £325.00.
Pets at Home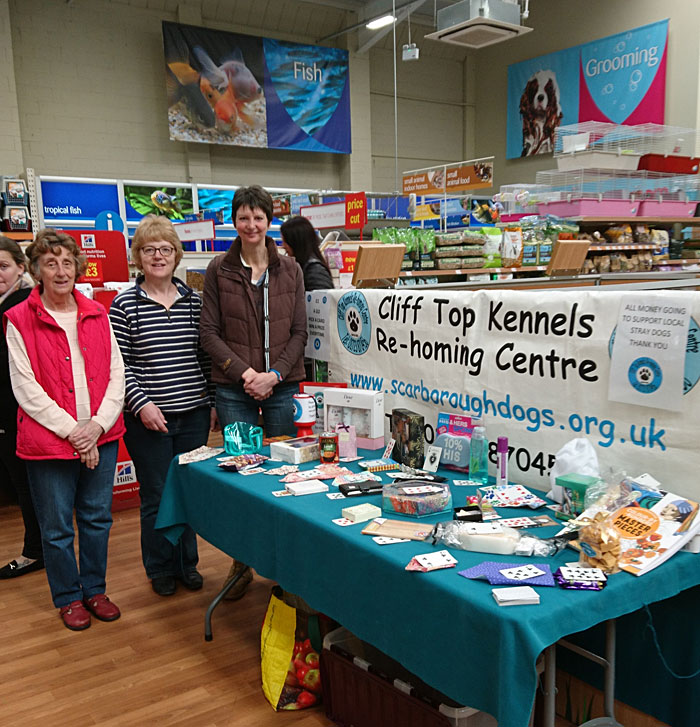 We held a tombola at Pets at Home on 15th April and raised £37.90.
Fundraising meal at Nineteen09
The annual fundraising meal at Nineteen09 raised £169.15. Unfortunately we were so busy enjoying our food we forgot to take any photos!!!!
Scalby Fair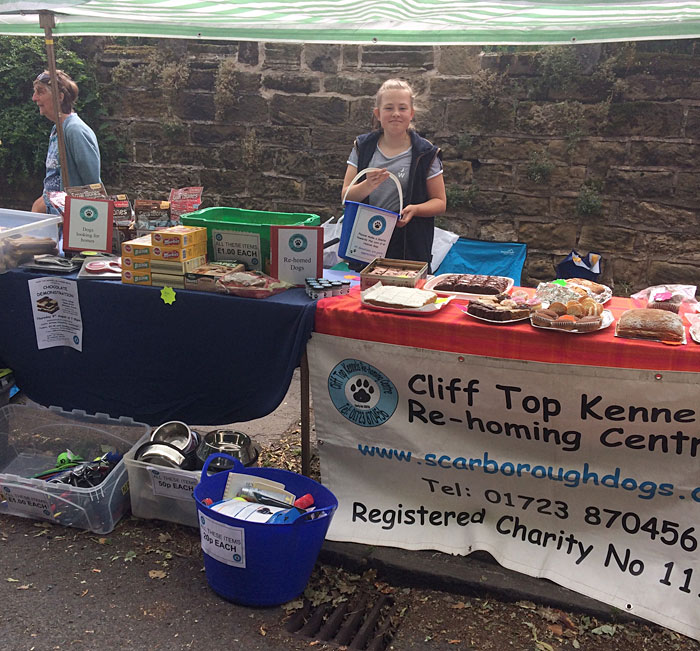 Our stall at Scalby Fair this year raised £206.80.
EVENTS 2017
Scalby Fair June 2017
Our stall this year and raised £171.20. Many thanks to everyone that helped.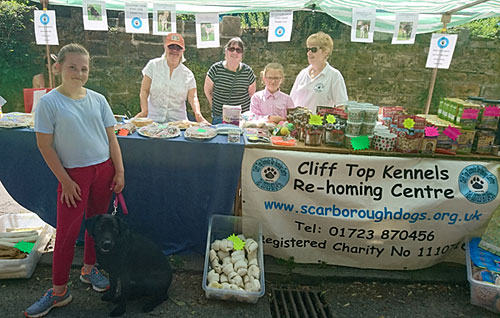 EVENTS 2016
Scalby Fair June 2016
A big thank you to everyone who helped and also thanks to the people who attended and bought cakes from our stall.
The total raised was £156.70.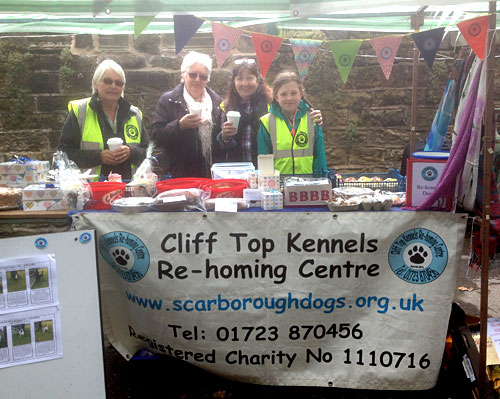 ---
ARCHIVE
Street Collection Whitby
On the 26th September we held a street collection in Whitby. This was to help raise funds to look after the dogs that come into our care. The people and visitors in Whitby on that day were very generous and they donated the fantastic amount of £201.80. We are very grateful to you all, it was great to meet you and have a chat too. Thank you.
Charity meal at Fledglings
21sy May at 7.00 pm for 7.30 pm. Speaker and raffle.

Sunday 22ND March 2015
The Walk starts at 2pm from the Open Air Theatre Entrance to The Spa via the Marine Drive.
FANCY DRESS OPTIONAL This year's theme SUPER HEROES.
CHARITY FUND RAISING DOG FOOD TALK
Thursday 30th October 2014, 7.00pm for 7.30pm start
Victoria Hotel, 79 Westborough, Scarborough, YO11 1TP
Charity talk on DOG FOOD and the impact on your dog's health, behaviour and well-being, by Jill Pinnock, fully qualified dof trainer and behaviourist.
Halifax Building Society raffle
The Halifax building society raffle raised a large sum of money for the kennels. A big thank you to all the staff for their tremendous effort - we really appreciate what they do for the kennels.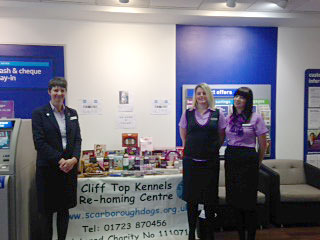 Swanzdale Summer Dog Show and Fun Day
Yorkshire Coast College, Sunday 28th July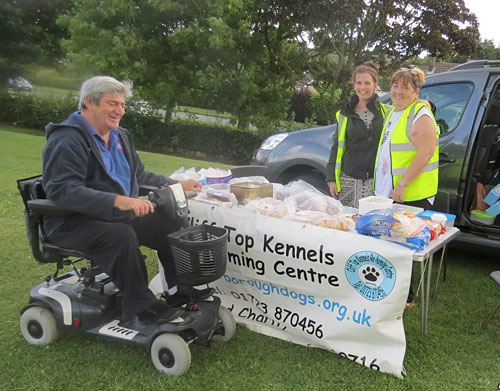 Scalby Fair, Saturday 22nd June 2013
Jackie Magson manning the cake stall at Scalby fair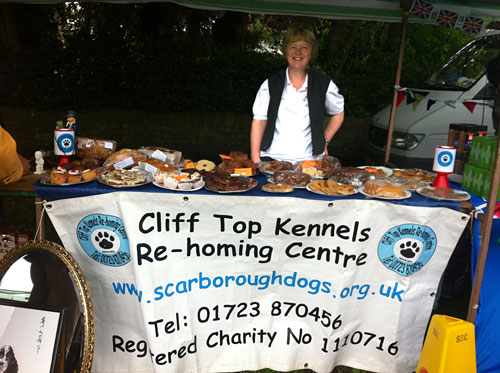 Fund-raising at the Halifax
Sammy Priestly-Smith at a recent fund-raising event at the Halifax Building Society.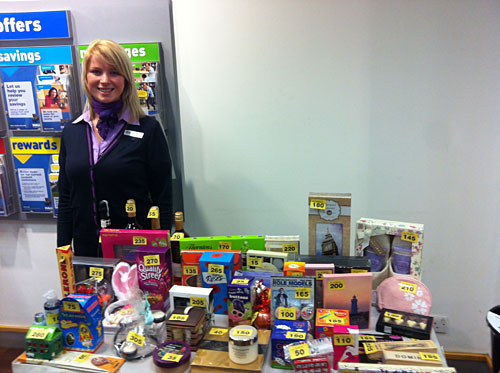 Annual Walk For Life: Sunday 17th March
This years annual Walk for life in Scarborough was held on Sunday 17th March.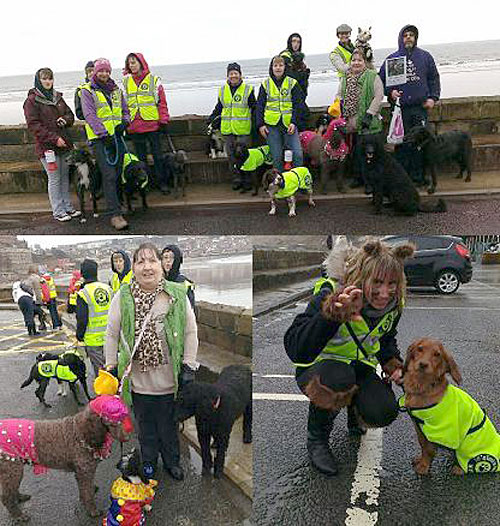 EVENTS 2012
9th December: Angela at Nag's Head Christmas Fair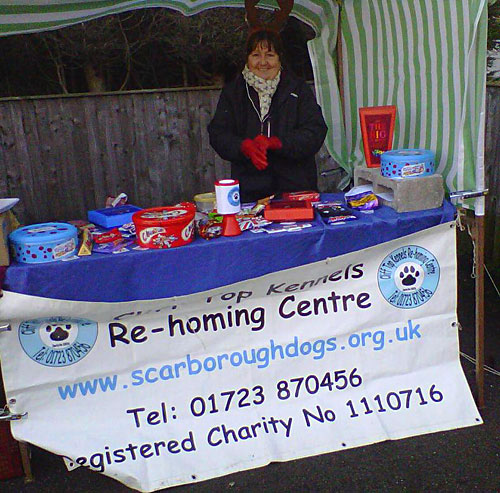 ---
Sunday 28th October: Suzanna at Pets At Home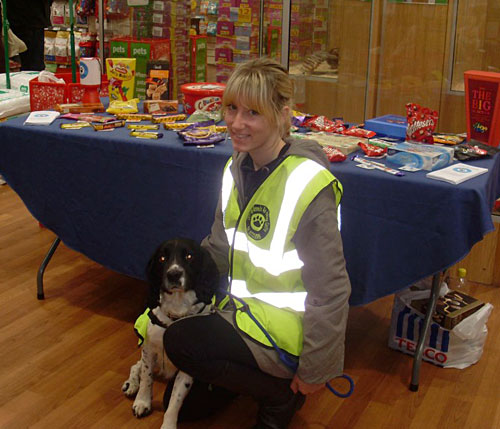 ---
May 2012: Fledglings Restaurant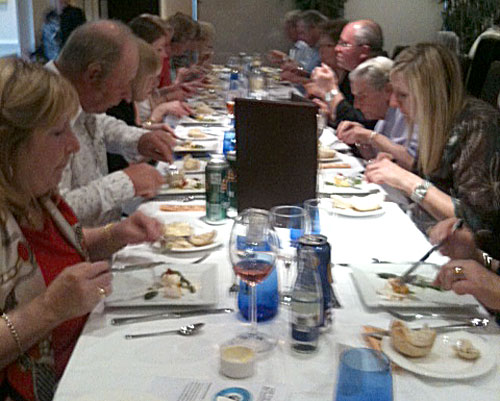 June 2012: Angela at Scalby Fair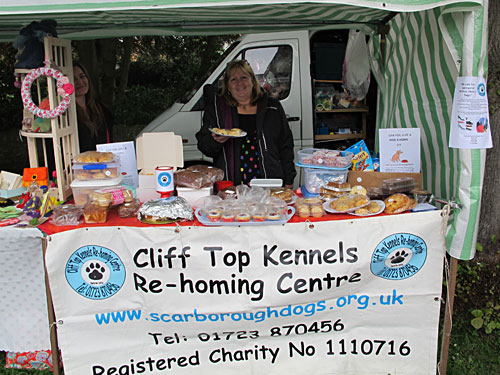 Sunday 25th March: Louise at the Tombola stall in Pets At Home, Scarborough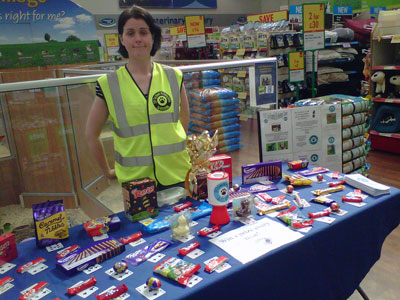 EVENTS 2011
20th November 2011; Sarah and Suzanna on the Tombola stand at Pats at Home.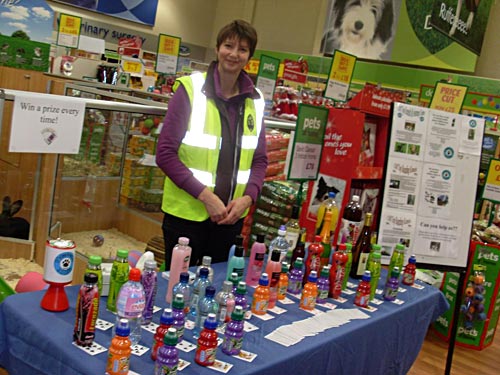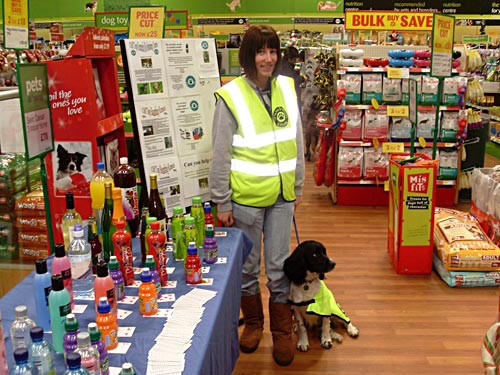 Sunday 17th April 2011
Charity members and other volunteers at the 2011 Walk for Life - anyone spot the Royal Wedding theme?
.
---
EVENTS 2010
Sunday 5th December
We had a Christmas baking stall at the Nags Head Inn, 33 High Street, Scalby, Y013 0PT.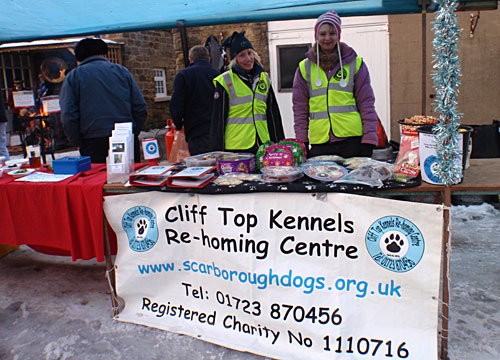 Also on Sunday 5th December
We held a "chocolate + bottle" tombola at Pets at Home to help celebrate their birthday weekend.
---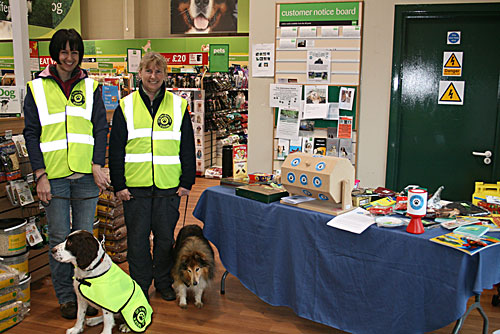 Here are two of our Charity members, Cathy Wood and Jaquay Ashford, at the Scarborough Pets At Home store on Sat 20th March.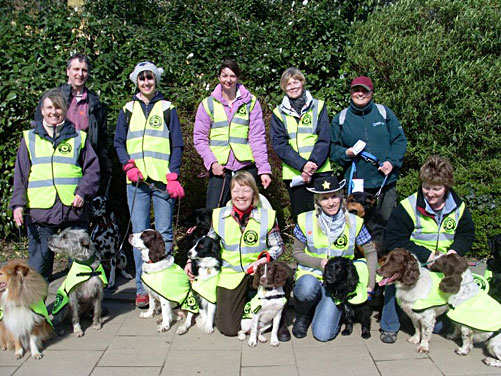 Walk for life 2010 - Charity members and other volunteers at the Walk for life on the 28th March rasing money for the Charity
EVENTS 2009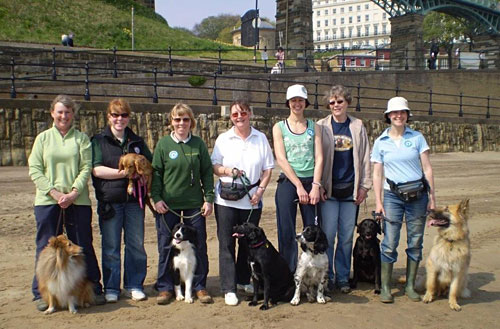 We did a "Training Day" on South Bay Beach last Saturday 25th April. The day was a great success; we received quite a lot of interest and collected some much needed funds in our collection tins.
The photograph shows of some of our members with their dogs, many of which were rescued via the charity. They spent 3 hours giving demonstrations of obediance and agility watched by the many passers-by on a glorious sunny day.
The members, from left to right, are Jaquay Ashford, Helen Pennock, Jill Pennock, Debbie Thornton, Cathy Wood, Maureen Chambers and Louise Lockley