HOW CAN I HELP?
Raise money for our charity when you order online

You can help us raise money for the charity while shopping from the comfort of your own home with Amazon Smile.
AmazonSmile is a website operated by Amazon with the same products, prices, and shopping features as Amazon.co.uk. The difference is that when you shop on AmazonSmile, the AmazonSmile Foundation will donate 0.5% of the purchase price of eligible products to the charitable organization of your choice. Every item available for purchase on Amazon is also available on AmazonSmile (smile.amazon.co.uk) at the same price. You will see eligible products marked "Eligible for AmazonSmile donation" on their product detail pages.
The first time you log on to Amazon Smile you will be asked to choose the charity you would like to support. Just choose Cliff Top Kennels Re-Homing Centre and then start shopping. Then all you need to do is remember to use AmazonSmile at smile.amazon.co.uk when you want to shop through Amazon and they will do the rest!

You can help raise money for our charity when you order online, and it doesnt cost you a penny! You simply need to log onto www.easyfundraising.org.uk.
Once you are on the homepage click on the "register" link and add Cliff Top Kennels Re-homing Centre as your chosen charity, along with your details.
Once you are registered all you need to do to raise money is to always log onto that site before ordering. Once on the site you then navigate to the site you would like to order from. It only takes a few extra seconds and doesn't cost you a penny!
There are thousands of well known companys taking part such as Ebay, Amazon, WH Smith, Argos, Tescos, Marks and Spencers and loads more. You can also keep track of how much you have raised for the chairty.
Please register and remember to log on to www.easyfundraising.org.uk and go to the site you want to order from. Your contribution alone could help raise hundreds of pounds for unwanted, abondoned dogs.
Pets at Home VIP Club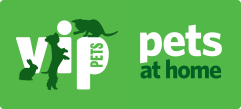 We are now one of the charities chosen to benefit from this club.
This is a unique loyalty scheme that gives its members a whole host of benefits ranging from discount vouchers in store to a quarterly magazine along with expert advice and hints and tips. What makes this loyalty scheme so different is that when members swipe their loyalty cards upon making purchases in store, they collect Lifelines which can be directed to their favourite charity that is a part of the scheme.
Every three months these Lifelines are collected, turned into money and sent out to the charities in the shape of a Pets at Home store gift card for us to spend to help the dogs in our charity's care.
You can join today at your local Pets at Home store or on line at www.petsathome.com/VIP help us to care for more dogs while you do your shopping. Don't forget when you are registering you must choose our charity from the link to ensure we recieve the lifelines everytime you swipe !!
Leaving a legacy
We now have a new information pack on incorporating a legacy to support the work of rehoming and caring for dogs at Cliff Top Rehoming Centre for anyone who is making or revising a will.
Download new information leaflet
Feeling adventurous?
Perhaps you could hold a car boot sale, a coffee morning, baking or even a bring and buy sale. What about a sponsored slim, swim, walk or cycle?
Or something a little more daring such as bungee jumping, abseiling or parachute jumping. How about shaving your head or wearing fancy dress to work?
The list really is endless and every penny does count.
Display a Collection Tin
Contact the kennels on 01723 870456 if you can display a collection tin on our behalf at your place of work or somewhere you shop regularly.
Gift Aid
We can claim back the basic rate of tax on any donation received from UK taxpayers.